ROBIN [Pumps] PKV101
Engine
Service Refill Capacity: 0.8 Litres
CASTROL GARDEN 4T 10W-30
best
Castrol Garden 4T 10W-30 is a modern engine oil for garden machinery with a formulation that ensures enhanced engine cleanliness and durability.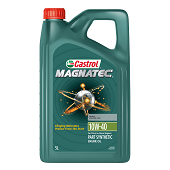 CASTROL MAGNATEC 10W-40
better
Castrol MAGNATEC 10W-40 is suitable for petrol engines, direct and indirect injection engines, LPG and CNG cars, light commercial vehicles and 4WDs. Meets and exceeds API SN/CF, ACEA A3/B3, A3/B4 requirements. Now with ultra refined molecules for protection you can see, hear and feel. * As tested against the industry Sequence IVA wear test.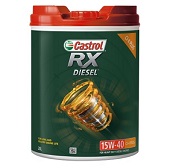 CASTROL RX DIESEL 15W-40 CI-4 PLUS/E7
good
Castrol RX Diesel 15W-40 CI-4 Plus/E7 is a multi-purpose, heavy duty diesel engine oil. It is suitable for use in high speed 4-stroke diesel engines that use a broad range of fuel qualities. It is also compatible with diesel engines fittedwith exhaust gas recirculation (EGR) systems.
Recommendations are for Passenger Cars Only.
Not all vehicles will have a recommendation.
ANY QUERIES REGARDING YOUR REGO2OIL LUBRICANT RECOMMENDATION OR FOR FURTHER ASSISTANCE CALL THE CASTROL TECHNICAL HELPLINE ON 1300 557 998