KOMATSU-ZENOAH (REDMAX) [Hedge Trimmers] LRTZ2460
Engine
Fuel/Oil Ratio: 50:1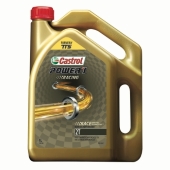 CASTROL POWER 1 RACING 2T
Castrol Power 1 Racing 2T is an advanced, fully synthetic 2-stroke engine oil for use in modern, high speed, high performance 2-stroke engines. Its fast burn, high protection formula is designed to release the full potential from highly tuned motorcycle engines. Castrol Power 1 Racing 2T is suitable for all modern, high performance 2-stroke motorcycle engines from European and Japanese manufacturers. It is designed for both oil injection and pre-mix lubrication, as per manufacturers' instructions, up to a fuel/oil ratio of 50:1.
Drive Unit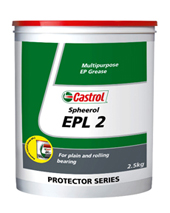 CASTROL SPHEEROL EPL 2 GREASE
Castrol Spheerol™ EPL range of greases are lithium based products containing highly refined mineral oils and fortified with extreme pressure (EP) additives as well as corrosion and oxidation inhibitors. These greases have been formulated with additives that provide good film strength under medium to high loads.
Recommendations are for Passenger Cars Only.
Not all vehicles will have a recommendation.
ANY QUERIES REGARDING YOUR REGO2OIL LUBRICANT RECOMMENDATION OR FOR FURTHER ASSISTANCE CALL THE CASTROL TECHNICAL HELPLINE ON 1300 557 998