HUSQVARNA [Pruning Saw] 235P
Engine
Fuel/Oil Ratio: 25:1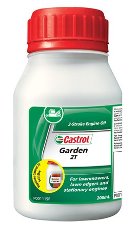 CASTROL GARDEN 2T
best
A mineral based lubricant which can be mixed with either leaded or unleaded fuels. For lawnmowers and chainsaws.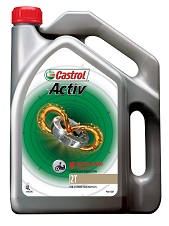 CASTROL ACTIV 2T
better
Mineral-based engine oil suitable for use in all two-stroke motorcycle engines, running on either leaded or unleaded fuel. Provides advanced protection without compromising power. Exceeds JASO FC.
Chain Reservoir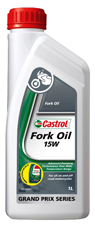 CASTROL FORK OIL 15W
Highly stable suspension oils formulated for use in motorcycle forks and shocks in both road and off-road bikes. Suitable for competition use. Available in three different grades; Fork Oil 5 (ISO VG 15), Fork Oil 10 (ISO VG 32) and Fork Oil 15 (ISO VG 46).
Recommendations are for Passenger Cars Only.
Not all vehicles will have a recommendation.
ANY QUERIES REGARDING YOUR REGO2OIL LUBRICANT RECOMMENDATION OR FOR FURTHER ASSISTANCE CALL THE CASTROL TECHNICAL HELPLINE ON 1300 557 998