TGB 101S (2015-2016)
Engine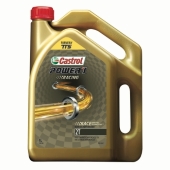 CASTROL POWER 1 RACING 2T
best
Castrol Power 1 Racing 2T is an advanced, fully synthetic 2-stroke engine oil for use in modern, high speed, high performance 2-stroke engines. Its fast burn, high protection formula is designed to release the full potential from highly tuned motorcycle engines. Castrol Power 1 Racing 2T is suitable for all modern, high performance 2-stroke motorcycle engines from European and Japanese manufacturers. It is designed for both oil injection and pre-mix lubrication, as per manufacturers' instructions, up to a fuel/oil ratio of 50:1.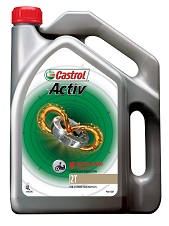 CASTROL ACTIV 2T
better
Mineral-based engine oil suitable for use in all two-stroke motorcycle engines, running on either leaded or unleaded fuel. Provides advanced protection without compromising power. Exceeds JASO FC.
Brake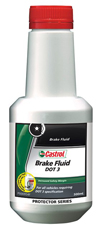 CASTROL BRAKE FLUID DOT 3
best
A heavy duty brake fluid suitable for use in disc and drum brakes where a dot 3 fluid is required.
CASTROL REACT PERFORMANCE DOT 4
better
Is suitable for use in all brake fluid systems in cars, and light commercial vehicles requiring either a DOT 3, DOT 4 or Super DOT 4 product (Not suitable for use where a mineral oil based fluid is specified).
Recommendations are for Passenger Cars Only.
Not all vehicles will have a recommendation.
ANY QUERIES REGARDING YOUR REGO2OIL LUBRICANT RECOMMENDATION OR FOR FURTHER ASSISTANCE CALL THE CASTROL TECHNICAL HELPLINE ON 1300 557 998