KYMCO [2-Stroke] Super 9
Scooter (2009-2010)
Engine
Service Refill Capacity: 1.4 Litres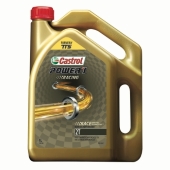 CASTROL POWER 1 RACING 2T
best
Castrol Power 1 Racing 2T is an advanced, fully synthetic 2-stroke engine oil for use in modern, high speed, high performance 2-stroke engines. Its fast burn, high protection formula is designed to release the full potential from highly tuned motorcycle engines. Castrol Power 1 Racing 2T is suitable for all modern, high performance 2-stroke motorcycle engines from European and Japanese manufacturers. It is designed for both oil injection and pre-mix lubrication, as per manufacturers' instructions, up to a fuel/oil ratio of 50:1.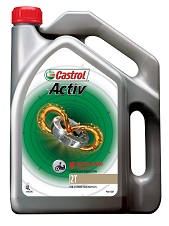 CASTROL ACTIV 2T
better
Mineral-based engine oil suitable for use in all two-stroke motorcycle engines, running on either leaded or unleaded fuel. Provides advanced protection without compromising power. Exceeds JASO FC.
Transmission
Service Refill Capacity: 0.1 Litres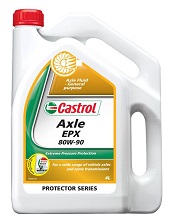 CASTROL AXLE EPX 80W-90
best
Extreme pressure, multi-purpose gear oil designed for the protection of heavily loaded steel gears. It is recommended for use in differentials, gear boxes and steering gears of passenger cars, light trucks, farm tractors and earthmoving equipment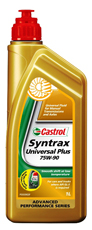 CASTROL SYNTRAX UNIVERSAL PLUS 75W-90
better
Fully synthetic automotive gear oil, recommended for vehicles with manual transaxles that combine gearbox and hypoid differentials; eg. Toyota Celica 4WD, Subaru, Porsche and Alfa Romeo. Recommended for use in manual transmission where 75W-90 GL-4 or 5 lubricants are recommended. Suitable for rear exles of light cars and secondary drive axles of 4WD vehicles for reduced viscous drag and enhanced fuel efficiency, especially for around town service.
Brake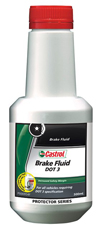 CASTROL BRAKE FLUID DOT 3
best
A heavy duty brake fluid suitable for use in disc and drum brakes where a dot 3 fluid is required.
CASTROL REACT PERFORMANCE DOT 4
better
Is suitable for use in all brake fluid systems in cars, and light commercial vehicles requiring either a DOT 3, DOT 4 or Super DOT 4 product (Not suitable for use where a mineral oil based fluid is specified).
Radiator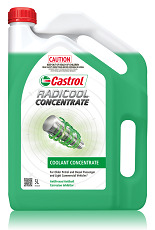 CASTROL RADICOOL CONCENTRATE
A fully formulated, ethylene glycol based coolant designed to meet the requirements of the majority of cars and light commercial vehicles with petrol and diesel engines. Use at 30 - 50% concentration as recommended by the vehicle manufacturer.
Recommendations are for Passenger Cars Only.
Not all vehicles will have a recommendation.
ANY QUERIES REGARDING YOUR REGO2OIL LUBRICANT RECOMMENDATION OR FOR FURTHER ASSISTANCE CALL THE CASTROL TECHNICAL HELPLINE ON 1300 557 998