JAWA 350-634 (1973-1984)
Engine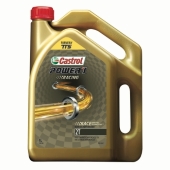 CASTROL POWER 1 RACING 2T @ 30:1
Castrol Power 1 Racing 2T is an advanced, fully synthetic 2-stroke engine oil for use in modern, high speed, high performance 2-stroke engines. Its fast burn, high protection formula is designed to release the full potential from highly tuned motorcycle engines. Castrol Power 1 Racing 2T is suitable for all modern, high performance 2-stroke motorcycle engines from European and Japanese manufacturers. It is designed for both oil injection and pre-mix lubrication, as per manufacturers' instructions, up to a fuel/oil ratio of 50:1.
Transmission
Service Refill Capacity: 1.2 Litres
Front Forks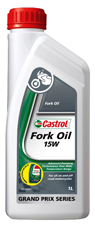 CASTROL FORK OIL 15W
Highly stable suspension oils formulated for use in motorcycle forks and shocks in both road and off-road bikes. Suitable for competition use. Available in three different grades; Fork Oil 5 (ISO VG 15), Fork Oil 10 (ISO VG 32) and Fork Oil 15 (ISO VG 46).
Recommendations are for Passenger Cars Only.
Not all vehicles will have a recommendation.
ANY QUERIES REGARDING YOUR REGO2OIL LUBRICANT RECOMMENDATION OR FOR FURTHER ASSISTANCE CALL THE CASTROL TECHNICAL HELPLINE ON 1300 557 998