HUSQVARNA [4-Stroke] FE450 (2014-2022)
Engine
Service Refill Capacity: 1.5 Litres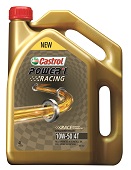 CASTROL POWER 1 RACING 4T 10W-50
Castrol POWER1 Racing 4T 10W-50 is a fully synthetic engine oil for modern, high performance 4-stroke sports bikes that increases engine acceleration and power right up to maximum rpm.Castrol POWER1 Racing 4T, using 'Race Derived Technology' based on Castrol's long and successful racing association, flows fast and stays strong, reducing internal engine friction even under the most arduous riding conditions.It has been tested and proven to deliver exceptional acceleration and power at the touch of the throttle.The added Castrol advantage of Trizone TechnologyTM ensures uncompromised performance protection - ultimate performance for extreme riding.
Front Forks - Each fork
Service Refill Capacity: 0.63 Litres
Brake
CASTROL REACT PERFORMANCE DOT 4
Is suitable for use in all brake fluid systems in cars, and light commercial vehicles requiring either a DOT 3, DOT 4 or Super DOT 4 product (Not suitable for use where a mineral oil based fluid is specified).
Radiator
Service Refill Capacity: 1.2 Litres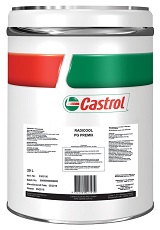 CASTROL RADICOOL PG PREMIX
A ready to use antifreeze coolant formulated using monoethylene glycol and selected additives, free from nitrite, amine and phosphate inhibitors. It uses hybrid technology for the modern performance engines of cars and trucks. Designed to meet and generally exceed the requirements of most major European engine manufacturers. This product requires no customer dilution therefore ensures the correct concentration is always used.
Recommendations are for Passenger Cars Only.
Not all vehicles will have a recommendation.
ANY QUERIES REGARDING YOUR REGO2OIL LUBRICANT RECOMMENDATION OR FOR FURTHER ASSISTANCE CALL THE CASTROL TECHNICAL HELPLINE ON 1300 557 998