JOHN DEERE [Tractors - 2WD/ 4WD Models] 2320
Crankcase - Yanmar 3TNV76 Diesel
Service Refill Capacity: 3.2* Litres (Includes oil filter)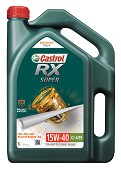 CASTROL RX SUPER 15W-40 CJ-4/E9
best
Castrol RX Super 15W-40 CJ-4/E9 is an advanced, heavy duty diesel engine oil. It is suitable for use in high speed 4-stroke diesel engines that use a broad range of fuel qualities. It is compatible with diesel engines fitted with EGR and the latest exhaust after treatment systems such as; DPF, DOC and/or SCR.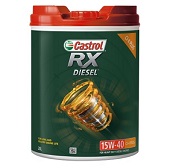 CASTROL RX DIESEL 15W-40 CI-4 PLUS/E7
better
Castrol RX Diesel 15W-40 CI-4 Plus/E7 is a multi-purpose, heavy duty diesel engine oil. It is suitable for use in high speed 4-stroke diesel engines that use a broad range of fuel qualities. It is also compatible with diesel engines fittedwith exhaust gas recirculation (EGR) systems.
Trans./Diff. - Hydrostatic Transmission
Service Refill Capacity: 10-13 Litres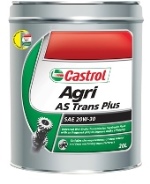 CASTROL AGRI AS TRANS PLUS 20W-30
best
A universal, wet brake transmission/hydraulic fluid designed to satisfy the requirements of most tractor and farm machinery manufactures. Its anti-squawk (AS) characteristics improve brake efficiency and help minimise the effect of wet brake chatter. It is recommended for the farmer with a variety of equipment who wishes to standardise on one 'medium weight' viscosity transmission/hydraulic fluid.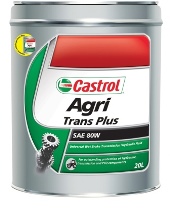 CASTROL AGRI TRANS PLUS 80W
better
A multipurpose, wet brake transmission fluid for use in hydraulics, transmissions and PTOs. Its SAE 10W-30 viscosity rating makes it particularly suited to regions with cooler climates and where a lighter viscosity lubricant is recommended.
Drive Housing - Front Axle Housing
Service Refill Capacity: 3.4 Litres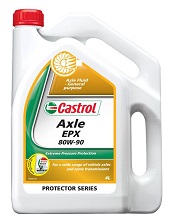 CASTROL AXLE EPX 80W-90
best
Extreme pressure, multi-purpose gear oil designed for the protection of heavily loaded steel gears. It is recommended for use in differentials, gear boxes and steering gears of passenger cars, light trucks, farm tractors and earthmoving equipment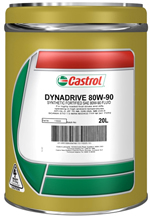 CASTROL DYNADRIVE 80W-90
better
A synthetic fortified SAE 80W/90 manual transmission and final drive lubricant. Dynadrive is designed for use in highly loaded final drives and differentials of commercial vehicles such as trucks, buses, vans and 4WDs as well as synchronised manual transmissions requiring API GL4 or GL5 lubricants.
Radiator
Service Refill Capacity: 3.2 Litres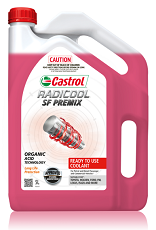 CASTROL RADICOOL SF PREMIX
best
Castrol Radicool SF Premix is a long-life ready to use coolant based on monoethylene glycol with advanced organic acid inhibitor technology free from amines, nitrites, phosphates, silicates or other inorganic inhibitors. Especially suitable for use in engines employing cast iron, aluminium , copper or combinations of these metals used in modern engine designs. This product requires no customer dilution therefore ensures the correct concentration is always used.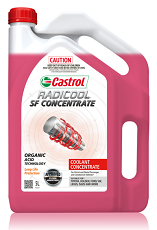 CASTROL RADICOOL SF
better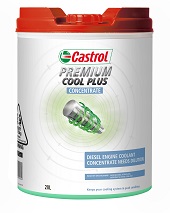 CASTROL PREMIUM COOL PLUS
good
A fully formulated, ethylene glycol based coolant designed to meet the requirements of the majority of commercial diesel engines. Use at 50% concentration as recommended by the vehicle manufacturer.
Recommendations are for Passenger Cars Only.
Not all vehicles will have a recommendation.
ANY QUERIES REGARDING YOUR REGO2OIL LUBRICANT RECOMMENDATION OR FOR FURTHER ASSISTANCE CALL THE CASTROL TECHNICAL HELPLINE ON 1300 557 998