E-Z-GO [Utility Vehicles] ST 4x4
Crankcase - Honda 18 h.p. Engine
Service Refill Capacity: 1.6, 1.8* Litres (Includes oil filter)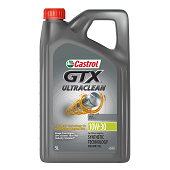 CASTROL GTX ULTRACLEAN 10W-30
Replaces GTX MODERN ENGINE 10W-30. Castrol GTX ULTRACLEAN 10W-30 is suitable for use in automotive gasoline engines where the manufacturer recommends an API SN, ILSAC GF-5 or earlier specification 10W-30 lubricant. Sludge, varnish and carbon can shorten your engine's life dramatically and even lead to engine failure. GTX ULTRACLEAN 10W-30, our cleanest GTX ever, can not only extend the life of your engine but provides you with the highest grading of fuel economy yet. Provides 50% superior sludge protection compared to tough API SN requirements.
Other Gearbox(s) - Transfer Case
Service Refill Capacity: 0.7 Litres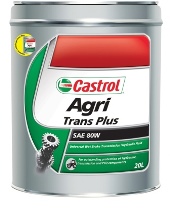 CASTROL AGRI TRANS PLUS 80W
A multipurpose, wet brake transmission fluid for use in hydraulics, transmissions and PTOs. Its SAE 10W-30 viscosity rating makes it particularly suited to regions with cooler climates and where a lighter viscosity lubricant is recommended.
Differential(s) - Front & Rear Differentials
Service Refill Capacity: 0.45 Litres each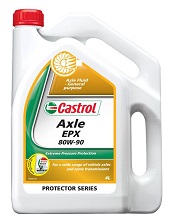 CASTROL AXLE EPX 80W-90
best
Extreme pressure, multi-purpose gear oil designed for the protection of heavily loaded steel gears. It is recommended for use in differentials, gear boxes and steering gears of passenger cars, light trucks, farm tractors and earthmoving equipment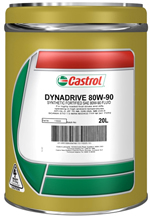 CASTROL DYNADRIVE 80W-90
better
A synthetic fortified SAE 80W/90 manual transmission and final drive lubricant. Dynadrive is designed for use in highly loaded final drives and differentials of commercial vehicles such as trucks, buses, vans and 4WDs as well as synchronised manual transmissions requiring API GL4 or GL5 lubricants.
Recommendations are for Passenger Cars Only.
Not all vehicles will have a recommendation.
ANY QUERIES REGARDING YOUR REGO2OIL LUBRICANT RECOMMENDATION OR FOR FURTHER ASSISTANCE CALL THE CASTROL TECHNICAL HELPLINE ON 1300 557 998