ECHO [Cultivator] MC-300
Crankcase - 2-Stroke 31cm³ Engine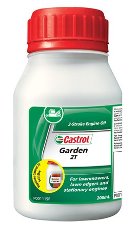 CASTROL GARDEN 2T @ 25:1
A mineral based lubricant which can be mixed with either leaded or unleaded fuels. For lawnmowers and chainsaws.
Transmission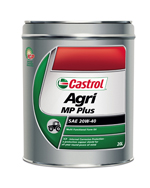 CASTROL AGRI MP PLUS 20W-40
A quality multi-purpose oil suitable for a wide range of farm applications. Delivering performance and protection for engines, transmissions, wet brakes, hydraulics and front axles. It has also been formulated as a gear lubricant and is ideally suited as a 'heavy weight' anti-squawk tractor transmission fluid and as a hydraulic fluid in most farm machinery.
Recommendations are for Passenger Cars Only.
Not all vehicles will have a recommendation.
ANY QUERIES REGARDING YOUR REGO2OIL LUBRICANT RECOMMENDATION OR FOR FURTHER ASSISTANCE CALL THE CASTROL TECHNICAL HELPLINE ON 1300 557 998