BADBOY BUGGIES [Utility Vehicles] Recoil IS 4x4
Front Axle - Front Axle
Service Refill Capacity: 0.4 Litres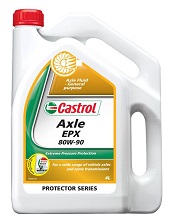 CASTROL AXLE EPX 80W-90
Extreme pressure, multi-purpose gear oil designed for the protection of heavily loaded steel gears. It is recommended for use in differentials, gear boxes and steering gears of passenger cars, light trucks, farm tractors and earthmoving equipment
Rear Axle - Rear Axle
Service Refill Capacity: 0.4 Litres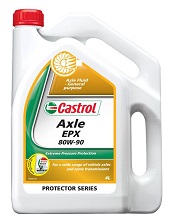 CASTROL AXLE EPX 80W-90
Extreme pressure, multi-purpose gear oil designed for the protection of heavily loaded steel gears. It is recommended for use in differentials, gear boxes and steering gears of passenger cars, light trucks, farm tractors and earthmoving equipment
Brake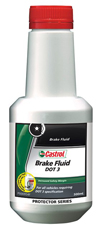 CASTROL BRAKE FLUID DOT 3
best
A heavy duty brake fluid suitable for use in disc and drum brakes where a dot 3 fluid is required.
CASTROL REACT PERFORMANCE DOT 4
better
Is suitable for use in all brake fluid systems in cars, and light commercial vehicles requiring either a DOT 3, DOT 4 or Super DOT 4 product (Not suitable for use where a mineral oil based fluid is specified).
Recommendations are for Passenger Cars Only.
Not all vehicles will have a recommendation.
ANY QUERIES REGARDING YOUR REGO2OIL LUBRICANT RECOMMENDATION OR FOR FURTHER ASSISTANCE CALL THE CASTROL TECHNICAL HELPLINE ON 1300 557 998