TROY-BILT [Tillers] Tuffy
12060, 12065
Crankcase - Tecumseh 3.0 hp Eng.
Service Refill Capacity: 0.6 Litres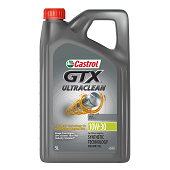 CASTROL GTX ULTRACLEAN 10W-30
best
Replaces GTX MODERN ENGINE 10W-30. Castrol GTX ULTRACLEAN 10W-30 is suitable for use in automotive gasoline engines where the manufacturer recommends an API SN, ILSAC GF-5 or earlier specification 10W-30 lubricant. Sludge, varnish and carbon can shorten your engine's life dramatically and even lead to engine failure. GTX ULTRACLEAN 10W-30, our cleanest GTX ever, can not only extend the life of your engine but provides you with the highest grading of fuel economy yet. Provides 50% superior sludge protection compared to tough API SN requirements.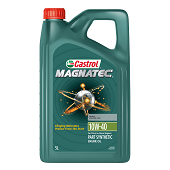 CASTROL MAGNATEC 10W-40
better
Castrol MAGNATEC 10W-40 is suitable for petrol engines, direct and indirect injection engines, LPG and CNG cars, light commercial vehicles and 4WDs. Meets and exceeds API SN/CF, ACEA A3/B3, A3/B4 requirements. Now with ultra refined molecules for protection you can see, hear and feel. * As tested against the industry Sequence IVA wear test.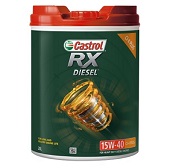 CASTROL RX DIESEL 15W-40 CI-4 PLUS/E7
good
Castrol RX Diesel 15W-40 CI-4 Plus/E7 is a multi-purpose, heavy duty diesel engine oil. It is suitable for use in high speed 4-stroke diesel engines that use a broad range of fuel qualities. It is also compatible with diesel engines fittedwith exhaust gas recirculation (EGR) systems.
Transmission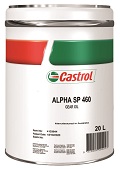 CASTROL ALPHA SP 460
A high quality, API GL 3, extreme pressure gear oil containing sulphur-phosphorus E.P additives, oxidation and corrosion inhibitors.
Grease - General Lubrication Points

CASTROL SPHEEROL LMM GREASE
A high melting point, heavy duty grease containing extreme pressure additives, suitable for automotive ball and constant velocity (CV) joints.
Recommendations are for Passenger Cars Only.
Not all vehicles will have a recommendation.
ANY QUERIES REGARDING YOUR REGO2OIL LUBRICANT RECOMMENDATION OR FOR FURTHER ASSISTANCE CALL THE CASTROL TECHNICAL HELPLINE ON 1300 557 998