TOMCAR AUSTRALIA [All Terrain Vehicles] TM-2
TM-4, TM-5 Diesel
Crankcase
Service Refill Capacity: 3.3* Litres (Includes oil filter)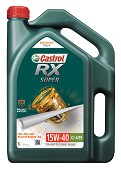 CASTROL RX SUPER 15W-40 CJ-4/E9
best
Castrol RX Super 15W-40 CJ-4/E9 is an advanced, heavy duty diesel engine oil. It is suitable for use in high speed 4-stroke diesel engines that use a broad range of fuel qualities. It is compatible with diesel engines fitted with EGR and the latest exhaust after treatment systems such as; DPF, DOC and/or SCR.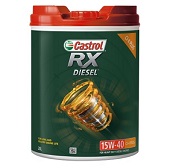 CASTROL RX DIESEL 15W-40 CI-4 PLUS/E7
better
Castrol RX Diesel 15W-40 CI-4 Plus/E7 is a multi-purpose, heavy duty diesel engine oil. It is suitable for use in high speed 4-stroke diesel engines that use a broad range of fuel qualities. It is also compatible with diesel engines fittedwith exhaust gas recirculation (EGR) systems.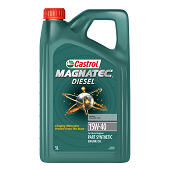 CASTROL MAGNATEC DIESEL 15W-40
good
Castrol MAGNATEC Diesel 15W-40 dedicated diesel technology maintains engine efficiency and responsiveness. Provides excellent soot handling performance thus minimising oil thickening and exceeds the most demanding limits in the latest industry standard diesel protection test. Suitable for naturally aspirated, turbocharged and inter-cooled turbochanrged engines. Also suitable for direct and indirect injection diesel engines. Not recommended for heavy commercial vehicle application or vehicles fitted with diesel particulate filters. Meets and exceeds API SN/CF, ACEA A3/B3, A3/B4 requirements * As tested against the industry Sequence IVA wear test.
Transmission
Service Refill Capacity: 1.9 Litres

CASTROL SYNTRAX 80W-140
Full synthetic rear axle fluid incorporating Castrol's most advanced transmission fluid technology. Engineered to provide protection at the extremes of high and low operating temperatures, it is our prime recommendation for rear axles used in competition, severe duty and long drain applications. Suitable for both limited and non-limited slip rear axles. SAE 80W-140, API GL5/6.
Final Drives
Service Refill Capacity: 1.0 Litres each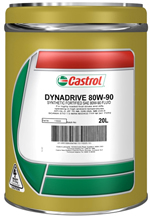 CASTROL DYNADRIVE 80W-90
best
A synthetic fortified SAE 80W/90 manual transmission and final drive lubricant. Dynadrive is designed for use in highly loaded final drives and differentials of commercial vehicles such as trucks, buses, vans and 4WDs as well as synchronised manual transmissions requiring API GL4 or GL5 lubricants.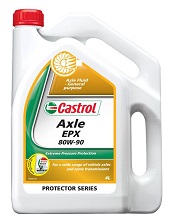 CASTROL AXLE EPX 80W-90
better
Extreme pressure, multi-purpose gear oil designed for the protection of heavily loaded steel gears. It is recommended for use in differentials, gear boxes and steering gears of passenger cars, light trucks, farm tractors and earthmoving equipment
Brake
CASTROL REACT PERFORMANCE DOT 4
Is suitable for use in all brake fluid systems in cars, and light commercial vehicles requiring either a DOT 3, DOT 4 or Super DOT 4 product (Not suitable for use where a mineral oil based fluid is specified).
Radiator
Service Refill Capacity: 6.6 Litres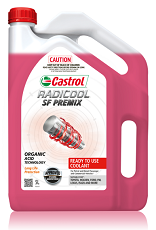 CASTROL RADICOOL SF PREMIX
best
Castrol Radicool SF Premix is a long-life ready to use coolant based on monoethylene glycol with advanced organic acid inhibitor technology free from amines, nitrites, phosphates, silicates or other inorganic inhibitors. Especially suitable for use in engines employing cast iron, aluminium , copper or combinations of these metals used in modern engine designs. This product requires no customer dilution therefore ensures the correct concentration is always used.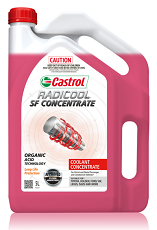 CASTROL RADICOOL SF
better
Grease - General Lubrication Points

CASTROL AGRI GREASE ULTRA
A high performance grease for a wide range of farm and associated machinery applications, including cars, trucks, 4WDs, pumps etc. It has been proven in the field as a performer in severe duty applications, protecting ball and roller bearings, especially on-land/on-road, high load applications. It is also suitable for general chassis greasing, ball joints, CV joints and other plain bearing lubrication.
Recommendations are for Passenger Cars Only.
Not all vehicles will have a recommendation.
ANY QUERIES REGARDING YOUR REGO2OIL LUBRICANT RECOMMENDATION OR FOR FURTHER ASSISTANCE CALL THE CASTROL TECHNICAL HELPLINE ON 1300 557 998