NEW HOLLAND (Also see FIAT, FORD, VERSATILE) [Stackcruisers®/ liners, Foragers, Hayliners®] 841
845, 847, 848, 851, 855 Round Balers
Transmission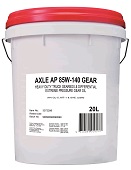 CASTROL AXLE AP 85W-140
For use in most passenger car, light & heavy duty truck differentials, final drives, non synchronised manual transmissions, steering gears & other applications where API GL-5, API MT-1 or SAE J2360 performance is required.
Other - Chain Oiler (where fitted)
Service Refill Capacity: 9.6 Litres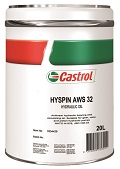 CASTROL HYSPIN AWS 32
A high quality, mineral oil based hydraulic fluid enhanced by incorporating anti-wear, anti-oxidation, anti-foam and anti corrosion additives. Meets the requirements of modern hydraulic equipment operating under medium to severe service conditions.
Recommendations are for Passenger Cars Only.
Not all vehicles will have a recommendation.
ANY QUERIES REGARDING YOUR REGO2OIL LUBRICANT RECOMMENDATION OR FOR FURTHER ASSISTANCE CALL THE CASTROL TECHNICAL HELPLINE ON 1300 557 998