MAHINDRA [Tractors] 2545 Shuttle
Crankcase - CE-45 Engine
Service Refill Capacity: 7.5* Litres (Includes oil filter)
CASTROL VECTON FUEL SAVER 5W-30 E6/E9
Castrol Vecton Fuel Saver 5W-30 E6/E9 is a full synthetic Low SAPS engine oil formulated with unique System 5 Technology™ delivering up to 40% better performance in the latest European diesel engines including Euro VI and engines fitted with DPF. It also gave up to 1% fuel saving in a Euro V engine using the European Transient Cycle test when compared to a modern top tier 15W-40 engine oil. Castrol Vecton Fuel Saver 5W-30 E6/E9 is designed for better fuel economy in the latest Euro VI diesel engines. It is also suitable for extended service intervals as recommended by many European engine manufacturers, including Mercedes-Benz, and Volvo, and is approved for use in MAN Euro VI engines. It can be used in low emission Euro IV & Euro V European trucks and buses, especially those requiring a low SAPS lubricant and in older on-road and off-road vehicles and equipment that require this performance level.
Trans./Diff. - Syncro Mesh Trans
Service Refill Capacity: 35 Litres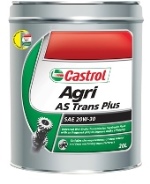 CASTROL AGRI AS TRANS PLUS 20W-30
A universal, wet brake transmission/hydraulic fluid designed to satisfy the requirements of most tractor and farm machinery manufactures. Its anti-squawk (AS) characteristics improve brake efficiency and help minimise the effect of wet brake chatter. It is recommended for the farmer with a variety of equipment who wishes to standardise on one 'medium weight' viscosity transmission/hydraulic fluid.
Front Axle - Front Differential (includes Final Drives)
Service Refill Capacity: 8.2 Litres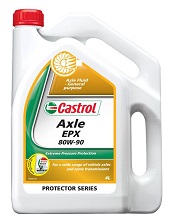 CASTROL AXLE EPX 80W-90
best
Extreme pressure, multi-purpose gear oil designed for the protection of heavily loaded steel gears. It is recommended for use in differentials, gear boxes and steering gears of passenger cars, light trucks, farm tractors and earthmoving equipment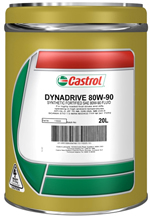 CASTROL DYNADRIVE 80W-90
better
A synthetic fortified SAE 80W/90 manual transmission and final drive lubricant. Dynadrive is designed for use in highly loaded final drives and differentials of commercial vehicles such as trucks, buses, vans and 4WDs as well as synchronised manual transmissions requiring API GL4 or GL5 lubricants.
Radiator
Service Refill Capacity: 7.0 Litres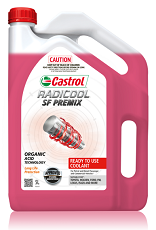 CASTROL RADICOOL SF PREMIX
best
Castrol Radicool SF Premix is a long-life ready to use coolant based on monoethylene glycol with advanced organic acid inhibitor technology free from amines, nitrites, phosphates, silicates or other inorganic inhibitors. Especially suitable for use in engines employing cast iron, aluminium , copper or combinations of these metals used in modern engine designs. This product requires no customer dilution therefore ensures the correct concentration is always used.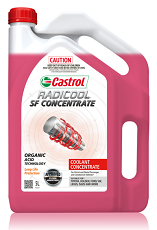 CASTROL RADICOOL SF
better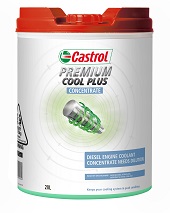 CASTROL PREMIUM COOL PLUS
good
A fully formulated, ethylene glycol based coolant designed to meet the requirements of the majority of commercial diesel engines. Use at 50% concentration as recommended by the vehicle manufacturer.
Grease - General Lubrication Points

CASTROL AGRI GREASE ULTRA
A high performance grease for a wide range of farm and associated machinery applications, including cars, trucks, 4WDs, pumps etc. It has been proven in the field as a performer in severe duty applications, protecting ball and roller bearings, especially on-land/on-road, high load applications. It is also suitable for general chassis greasing, ball joints, CV joints and other plain bearing lubrication.
Recommendations are for Passenger Cars Only.
Not all vehicles will have a recommendation.
ANY QUERIES REGARDING YOUR REGO2OIL LUBRICANT RECOMMENDATION OR FOR FURTHER ASSISTANCE CALL THE CASTROL TECHNICAL HELPLINE ON 1300 557 998