KUBOTA [Beaver Tractor-Mounted or Trailed Mowers] P9
P15
Trans./Diff.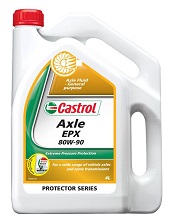 CASTROL AXLE EPX 80W-90
best
Extreme pressure, multi-purpose gear oil designed for the protection of heavily loaded steel gears. It is recommended for use in differentials, gear boxes and steering gears of passenger cars, light trucks, farm tractors and earthmoving equipment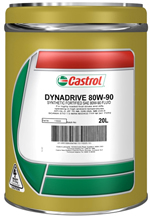 CASTROL DYNADRIVE 80W-90
better
A synthetic fortified SAE 80W/90 manual transmission and final drive lubricant. Dynadrive is designed for use in highly loaded final drives and differentials of commercial vehicles such as trucks, buses, vans and 4WDs as well as synchronised manual transmissions requiring API GL4 or GL5 lubricants.
CASTROL Transmax Dynadrive Long Life 80W-90
good
Hyd. System
Service Refill Capacity: 130, 50 Litres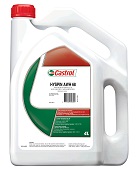 CASTROL HYSPIN AWH 68
A high quality, mineral oil based hydraulic fluid enhanced by incorporating anti-wear, anti-oxidation, anti-foam and anti corrosion additives. The addition of a viscosity index improver enables the product to operate under a wide range of temperatures without loss of viscosity. Meets the requirements of modern hydraulic equipment operating under medium to severe service conditions over a wide temperature range.
Recommendations are for Passenger Cars Only.
Not all vehicles will have a recommendation.
ANY QUERIES REGARDING YOUR REGO2OIL LUBRICANT RECOMMENDATION OR FOR FURTHER ASSISTANCE CALL THE CASTROL TECHNICAL HELPLINE ON 1300 557 998