RANSOMES [RIDE-ON] Highway 2130
Kubota V1305-B Diesel Engine, Hydrostatic Trans.
Engine
Service Refill Capacity: 6.4 Litres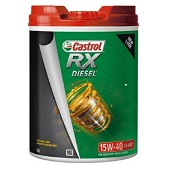 CASTROL RX DIESEL 15W-40 CI-4/E7
best
Castrol RX Diesel 15W-40 CI-4/E7 is a multi-purpose, heavy duty diesel engine oil. It is suitable for use in high speed 4-stroke diesel engines that use a broad range of fuel qualities. It is also compatible with diesel engines fitted with exhaust gas recirculation (EGR) systems.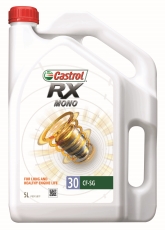 CASTROL RX MONO 30 CF
better
Excellent protection in a wide range of diesel and petrol engines where monograde oils are recommended. Suits fleet operators who favour monograde oils and a common oil is preferred for both engine and powershift transmission. API CF/SG
Hydraulic
Service Refill Capacity: 35 Litres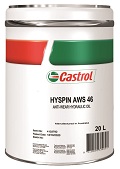 CASTROL HYSPIN AWS 46
A high quality, mineral oil based hydraulic fluid enhanced by incorporating anti-wear, anti-oxidation, anti-foam and anti corrosion additives. Meets the requirements of modern hydraulic equipment operating under medium to severe service conditions.
Recommendations are for Passenger Cars Only.
Not all vehicles will have a recommendation.
ANY QUERIES REGARDING YOUR REGO2OIL LUBRICANT RECOMMENDATION OR FOR FURTHER ASSISTANCE CALL THE CASTROL TECHNICAL HELPLINE ON 1300 557 998