RANSOMES [RIDE-ON] Parkway 3 Meteor
Kubota V1505-T Turbo Diesel Eng., Hydrostatic Trans.
Engine
Service Refill Capacity: 6.4 Litres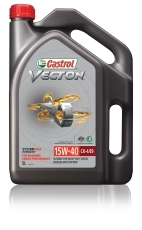 CASTROL VECTON 15W-40 CK-4/E9
best
Castrol VECTON 15W-40 CK-4/E9 with System Pro Technology™ delivers up to 45% extra performance reserve (compared to API and ACEA industry requirements) that fights oil breakdown and also adapts to higher temperatures for longer useful oil life, giving you confidence in your maximum drain interval.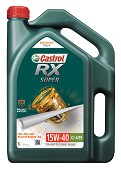 CASTROL RX SUPER 15W-40 CJ-4/E9
better
Castrol RX Super 15W-40 CJ-4/E9 is an advanced, heavy duty diesel engine oil. It is suitable for use in high speed 4-stroke diesel engines that use a broad range of fuel qualities. It is compatible with diesel engines fitted with EGR and the latest exhaust after treatment systems such as; DPF, DOC and/or SCR.
Hydraulic
Service Refill Capacity: 42 Litres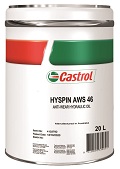 CASTROL HYSPIN AWS 46
A high quality, mineral oil based hydraulic fluid enhanced by incorporating anti-wear, anti-oxidation, anti-foam and anti corrosion additives. Meets the requirements of modern hydraulic equipment operating under medium to severe service conditions.
Recommendations are for Passenger Cars Only.
Not all vehicles will have a recommendation.
ANY QUERIES REGARDING YOUR REGO2OIL LUBRICANT RECOMMENDATION OR FOR FURTHER ASSISTANCE CALL THE CASTROL TECHNICAL HELPLINE ON 1300 557 998