TORO (WHEEL HORSE) [RIDE-ON] Workman HDX Utility Vehicle
Daihatsu Diesel Engine, 4WD
Engine
Service Refill Capacity: 3.3* Litres (Includes oil filter)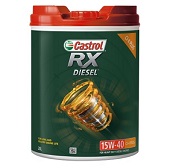 CASTROL RX DIESEL 15W-40 CI-4 PLUS/E7
best
Castrol RX Diesel 15W-40 CI-4 Plus/E7 is a multi-purpose, heavy duty diesel engine oil. It is suitable for use in high speed 4-stroke diesel engines that use a broad range of fuel qualities. It is also compatible with diesel engines fittedwith exhaust gas recirculation (EGR) systems.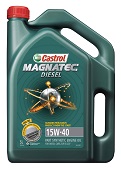 CASTROL MAGNATEC DIESEL 15W-40
better
Castrol MAGNATEC Diesel 15W-40 dedicated diesel technology maintains engine efficiency and responsiveness. Provides excellent soot handling performance thus minimising oil thickening and exceeds the most demanding limits in the latest industry standard diesel protection test. Suitable for naturally aspirated, turbocharged and inter-cooled turbochanrged engines. Also suitable for direct and indirect injection diesel engines. Not recommended for heavy commercial vehicle application or vehicles fitted with diesel particulate filters. Meets and exceeds API SN/CF, ACEA A3/B3, A3/B4 requirements * As tested against the industry Sequence IVA wear test.
Transaxle
Service Refill Capacity: 7.0 Litres
Hydraulic - Non TC Models
Service Refill Capacity: 7.0 Litres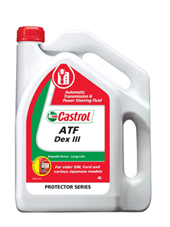 CASTROL ATF DEX III
An automatic transmission and power steering fluid for use in GM automatic transmissions pre 2005 and in many automatic transmissions where DEXRON® (II or III) or MERCON® performance is required.
Hydraulic - TC Models (High Flow Hydraulics)
Service Refill Capacity: 15 Litres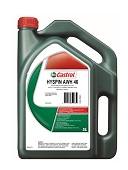 CASTROL HYSPIN AWH 46
A high quality, mineral oil based hydraulic fluid enhanced by incorporating anti-wear, anti-oxidation, anti-foam and anti corrosion additives. The addition of a viscosity index improver enables the product to operate under a wide range of temperatures without loss of viscosity. Meets the requirements of modern hydraulic equipment operating under medium to severe service conditions over a wide temperature range.
Differential - Front Differential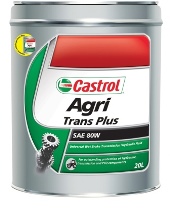 CASTROL AGRI TRANS PLUS 80W
A multipurpose, wet brake transmission fluid for use in hydraulics, transmissions and PTOs. Its SAE 10W-30 viscosity rating makes it particularly suited to regions with cooler climates and where a lighter viscosity lubricant is recommended.
Recommendations are for Passenger Cars Only.
Not all vehicles will have a recommendation.
ANY QUERIES REGARDING YOUR REGO2OIL LUBRICANT RECOMMENDATION OR FOR FURTHER ASSISTANCE CALL THE CASTROL TECHNICAL HELPLINE ON 1300 557 998