JOHN DEERE (Also see SABRE) [RIDE-ON] 1435
26 h.p. Yanmar 3TNV76 Diesel Eng., Hydrostatic Trans., AWD
Engine
Service Refill Capacity: 3.1* Litres (Includes oil filter)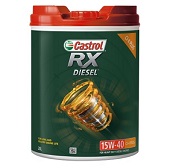 CASTROL RX DIESEL 15W-40 CI-4 PLUS/E7
Castrol RX Diesel 15W-40 CI-4 Plus/E7 is a multi-purpose, heavy duty diesel engine oil. It is suitable for use in high speed 4-stroke diesel engines that use a broad range of fuel qualities. It is also compatible with diesel engines fittedwith exhaust gas recirculation (EGR) systems.
Hydrostatic Transmission
Service Refill Capacity: 8.7 Litres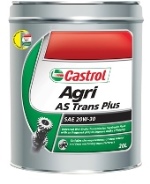 CASTROL AGRI AS TRANS PLUS 20W-30
A universal, wet brake transmission/hydraulic fluid designed to satisfy the requirements of most tractor and farm machinery manufactures. Its anti-squawk (AS) characteristics improve brake efficiency and help minimise the effect of wet brake chatter. It is recommended for the farmer with a variety of equipment who wishes to standardise on one 'medium weight' viscosity transmission/hydraulic fluid.
Differential - Differential
Service Refill Capacity: 4.7 Litres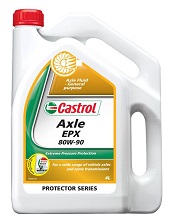 CASTROL AXLE EPX 80W-90
Extreme pressure, multi-purpose gear oil designed for the protection of heavily loaded steel gears. It is recommended for use in differentials, gear boxes and steering gears of passenger cars, light trucks, farm tractors and earthmoving equipment
Recommendations are for Passenger Cars Only.
Not all vehicles will have a recommendation.
ANY QUERIES REGARDING YOUR REGO2OIL LUBRICANT RECOMMENDATION OR FOR FURTHER ASSISTANCE CALL THE CASTROL TECHNICAL HELPLINE ON 1300 557 998