FERRIS [RIDE-ON] IS5100Z
Caterpillar 3013E Diesel Engine, Hydro Gear
Engine
Service Refill Capacity: 5.4* Litres (Includes oil filter)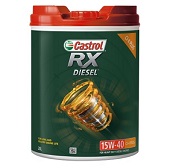 CASTROL RX DIESEL 15W-40 CI-4 PLUS/E7
Castrol RX Diesel 15W-40 CI-4 Plus/E7 is a multi-purpose, heavy duty diesel engine oil. It is suitable for use in high speed 4-stroke diesel engines that use a broad range of fuel qualities. It is also compatible with diesel engines fittedwith exhaust gas recirculation (EGR) systems.
Hydrostatic Transmission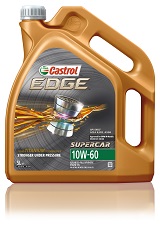 CASTROL EDGE 10W-60
Castrol EDGE 10W-60, boosted with TITANIUM FST™ gives you the confidence to demand maximum engine performance from supercars, sports cars, competition and the latest technology high-powered engines, which operate under higher pressures requiring anCastrol EDGE 10W-60 with Fluid TITANIUM is proven and tested in the ultimate performers, the pinnacle of automotive engineering, and suitable for use in everyday high performance cars.It is also suitable for use in Supercars where the manufacturer recommends an ACEA A3/B4 10W-60 lubricant including - Aston Martin V8 Vantage S, Ferrari F12 Berlinetta, Ferrari FF. Also suitable for use where the manufacturer requires a VW 501 01/ 505 00 approved product including - Audi R8 V10 GT, Bugatti Chiron, Bugatti Veyron.
Recommendations are for Passenger Cars Only.
Not all vehicles will have a recommendation.
ANY QUERIES REGARDING YOUR REGO2OIL LUBRICANT RECOMMENDATION OR FOR FURTHER ASSISTANCE CALL THE CASTROL TECHNICAL HELPLINE ON 1300 557 998