AUSTRALIAN MOWER COMPANY [RIDE-ON] Manor 60
22 h.p. Yanmar Diesel Engine, Hydro-gear HST Trans.
Engine
Service Refill Capacity: 1.2 Litres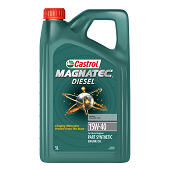 CASTROL MAGNATEC DIESEL 15W-40
best
Castrol MAGNATEC Diesel 15W-40 dedicated diesel technology maintains engine efficiency and responsiveness. Provides excellent soot handling performance thus minimising oil thickening and exceeds the most demanding limits in the latest industry standard diesel protection test. Suitable for naturally aspirated, turbocharged and inter-cooled turbochanrged engines. Also suitable for direct and indirect injection diesel engines. Not recommended for heavy commercial vehicle application or vehicles fitted with diesel particulate filters. Meets and exceeds API SN/CF, ACEA A3/B3, A3/B4 requirements * As tested against the industry Sequence IVA wear test.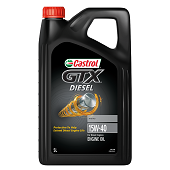 CASTROL GTX DIESEL 15W-40
better
Castrol GTX Diesel is designed for today's diesel car and light commercial vehicle engines. Its liquid engineering that provides extra protection against diesel engine problems, like soot and harsh deposits that diesel engines face everyday. Castrol GTX Diesel meets API CH-4/SJ and is suitable for cars and light commercial vehicles that specify API CH-4 or earlier. Not recommended for vehicles fitted with Diesel particulate filters or petrol engines with catalytic converters. GTX Diesel provides outstanding diesel engine wear protection.
Hydrostatic Transmission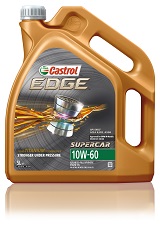 CASTROL EDGE 10W-60
best
Castrol EDGE 10W-60, boosted with TITANIUM FST™ gives you the confidence to demand maximum engine performance from supercars, sports cars, competition and the latest technology high-powered engines, which operate under higher pressures requiring anCastrol EDGE 10W-60 with Fluid TITANIUM is proven and tested in the ultimate performers, the pinnacle of automotive engineering, and suitable for use in everyday high performance cars.It is also suitable for use in Supercars where the manufacturer recommends an ACEA A3/B4 10W-60 lubricant including - Aston Martin V8 Vantage S, Ferrari F12 Berlinetta, Ferrari FF. Also suitable for use where the manufacturer requires a VW 501 01/ 505 00 approved product including - Audi R8 V10 GT, Bugatti Chiron, Bugatti Veyron.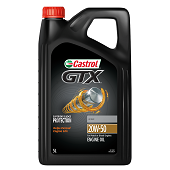 CASTROL GTX 20W-50
better
Castrol GTX 20W-50 protects against problems, like sludge, that your engine faces every day. Severe driving conditions such as every day stop-start traffic, harsh weather conditions and extended drain intervals, can all cause the build-up of a thick, tar-like substance called sludge. You can't see this sludge build-up but it can damage your engine's performance and cause premature engine failure.
Recommendations are for Passenger Cars Only.
Not all vehicles will have a recommendation.
ANY QUERIES REGARDING YOUR REGO2OIL LUBRICANT RECOMMENDATION OR FOR FURTHER ASSISTANCE CALL THE CASTROL TECHNICAL HELPLINE ON 1300 557 998