JOHN DEERE (Also see SABRE) [WALK TYPE] 180SL
4.0 h.p. Honda GX120 Engine
Engine
Service Refill Capacity: 0.6 Litres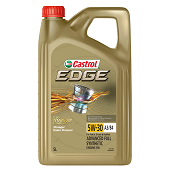 CASTROL EDGE 5W-30 A3/B4
best
Castrol EDGE 5W-30 A3/B4 with Fluid TITANIUM is the natural choice for drivers who demand maximum engine performance from today's modern vehicles requiring a high level of protection and higher performance oils.Today's engines continually push the boundaries of technology and engineering. They are smaller and ultra-efficient, without sacrificing performance. It transforms its physical structure to be stronger under pressure to keep metal surfaces apart and reduces friction for maximum engine performance when you need it most.Suitable for use in automotive petrol and diesel vehicles, where the manufacturer recommends an ACEA A3/B4, API SL/CF or earlier specification 5W-30 lubricant.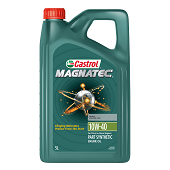 CASTROL MAGNATEC 10W-40
better
Castrol MAGNATEC 10W-40 is suitable for petrol engines, direct and indirect injection engines, LPG and CNG cars, light commercial vehicles and 4WDs. Meets and exceeds API SN/CF, ACEA A3/B3, A3/B4 requirements. Now with ultra refined molecules for protection you can see, hear and feel. * As tested against the industry Sequence IVA wear test.
CASTROL GARDEN 4T 10W-30
good
Castrol Garden 4T 10W-30 is a modern engine oil for garden machinery with a formulation that ensures enhanced engine cleanliness and durability.
Gearbox
Service Refill Capacity: 0.2 Litres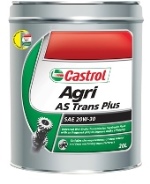 CASTROL AGRI AS TRANS PLUS 20W-30
A universal, wet brake transmission/hydraulic fluid designed to satisfy the requirements of most tractor and farm machinery manufactures. Its anti-squawk (AS) characteristics improve brake efficiency and help minimise the effect of wet brake chatter. It is recommended for the farmer with a variety of equipment who wishes to standardise on one 'medium weight' viscosity transmission/hydraulic fluid.
Recommendations are for Passenger Cars Only.
Not all vehicles will have a recommendation.
ANY QUERIES REGARDING YOUR REGO2OIL LUBRICANT RECOMMENDATION OR FOR FURTHER ASSISTANCE CALL THE CASTROL TECHNICAL HELPLINE ON 1300 557 998